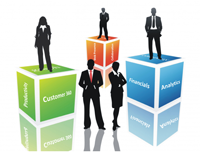 Shri Ram Oil and Chemical Industries is a partnership firm established in 1984 with an aim to offer a comprehensive range of Castor Oil and other Non Edible Oils like Ratanjot Oil(Jatropha), Satyanasi (Argemone ) Oil, Mahuwa Oil to various industries . Shri Ram Oil and Chemical Industries is a leading manufacturer and supplier of Castor Oil Commercial Grade, Castor Oil First Special Grade(BSS), Castor Oil Cake, Jatropha Oil, Satyanasi Oil, Mahuwa Oil and Cakes.
These products are widely known for purity, high efficacy, precise composition and many more attributes.
Our sophisticated manufacturing unit along with efficient manufacturing capability enables us to develop the range as per industrial standards. Our professional approach and transparent business dealing has helped us in garnering a vast clientele across the India.
Our main USP is quality product at competitive price.
Our prime asset is our intellectual, qualified and experienced personnel filled with zeal and dynamism, constitute the core team. The highly proficient and qualified manpower work day and night to produce best quality of castor Oil for our domestic & international customers. Under precise direction of our Management Team we are reaching new heights following the principles of excellence in every fields related to Castor Oil.

We have state of art unit in JAIPUR well equipped with modern machines & necessary elements to facilitate a comfortable working environment and better quality. All the processes of the life cycle of the product development are done in-house which enables us to maintain strict quality standards and deliver best quality to our clients.